Service Quality in Hospitality training course is about creating a great customer philosophy and culture in hospitality services.
Everything you do in your business starting with hiring the right employees and training them to support your philosophy and ending with having the right systems and standards in place need to be aimed at providing great customer experience.
These elements of great service culture will help you carry on your day-to-day operations with the attitude that will make your guests want to come back to you.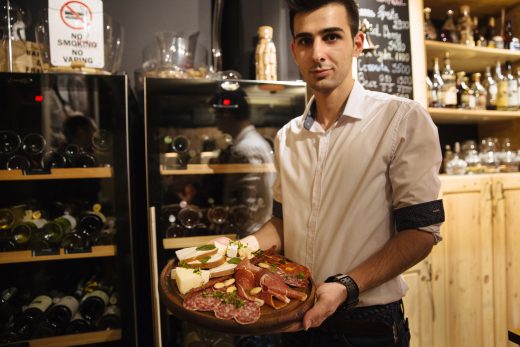 This 12-hour course presents elements of what we call a "great hospitality
Service Quality in Hospitality it is intended for hospitality businesses and professionals. The course includes the following topics:
How to create and maintain a level of service so memorable that it becomes your competitive advantage?
What determines success in a hospitality business?
How to keep pace with expectations of all guests, even the difficult ones?
What changes are necessary to keep up with the current trends in hospitality, particularly with digital trends in your marketing?
How travelers of all ages and the young generation, in particular, are influencing changes in hospitality services?
The course format is flexible to fit the schedules of participants. The entrance fee per participant is AMD 25,000. An advance payment of at least 3,000 AMD is required to complete the registration. You can find the details for the bank transfer on the registration page.
Register for the course by clicking the button below. You can also register by writing to info@mct.am.
To get a sense of what the course offers you and if it matches your professional interests, you can download sample course materials for free by clicking this blue button below.